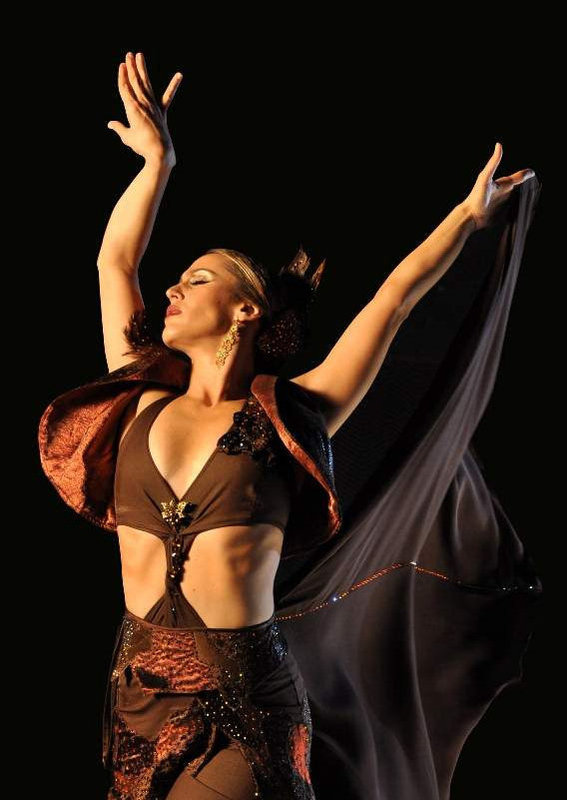 For a little over two hours, Siudy: Between Worlds, a balletic melodrama, blurred the lines between genres, incorporating flamenco, break dance, river dance and Afro-Cuban. It even included a live jam session infused with recorded music and other, more contemporary forms of dance, all set within the rhythmic framework of a through-narrative.
The tale of two tribes (one Flamenco, the other, urban Flemish) and the interplay of their reigning monarchs, culminated in a pas des deux, starring Siudy Garrido and supported by 35 dancers and principal actors.
Siudy: Between Worlds was underscored with singing by Manuel Gago, accompanied on guitar by Jose Luis Rodriguez, performing original music by Franco and Ernesto Briceño. The event was co-directed and produced by Siudi Garrido's husband, Pablo Croce, with additional choreography by Brian Abbey and ambient lighting by Tony Tur.
Arts Global co-sponsored the event in conjunction with principal sponsor, ATT. Representing the Foundation at the opening performance on 23 June were Heather de Haes Founder and President, Matthew Barnes Executive Director, Brendan Moffitt Artisitic Administrator, Kate Baker Jazz and Contemporary Consultant and Simon Powis, Arts Global Fellow.
Arts Global looks forward to collaborating on further performances of Siudy: Between Worlds in cities across North America. Details will be announced on this site.