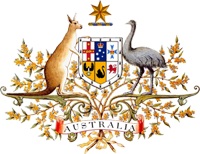 The Embassy of Australia was pleased to host

A concert featuring Australian musicians presented by
Arts Global, Inc. in association with The Australian Music Foundation North America, Inc.

Kellie Rode musical theatre
Simone Easthope soprano
Ben Winkelman jazz piano
Rupert Boyd guitar

Wednesday 17 October 2012
6.00 pm
Embassy of Australia
1601 Massachusetts Ave NW Washington DC

The concert featured an eclectic range of performances by four of Australia's finest musicians, selected by the Australian Music Foundation North America, who are currently studying and working in the United States. Acclaimed Australian musical theatre personality Kellie Rode (WAAPA Graduate, lead in the Australian Tour of Mamma Mia!) sang selections from the standard and contemporary musical theatre repertoire. Australian soprano Simone Easthope (Juilliard MMus candidate) sang classic arias from the operatic genre. Ms Rode and Ms Easthope were accompanied by Milos Repicky on piano. Following were solo sets played by the Australian Jazz Pianist Ben Winkelman (SUNY Purchase MMus candidate) and celebrated Australian Classical Guitarist Rupert Boyd (MSM MMus graduate).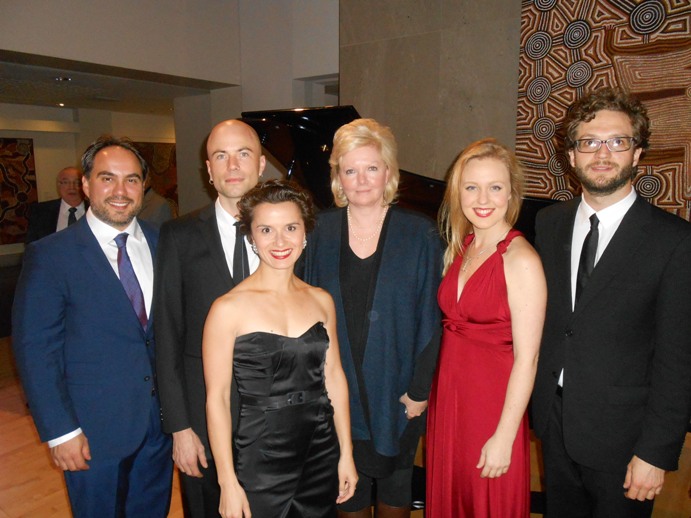 (l-r) Milos Repicky piano, Ben Winkelman jazz piano, Kellie Rode musical theater, Foundation Director Heather de Haes, Simone Easthope soprano, Rupert Boyd guitar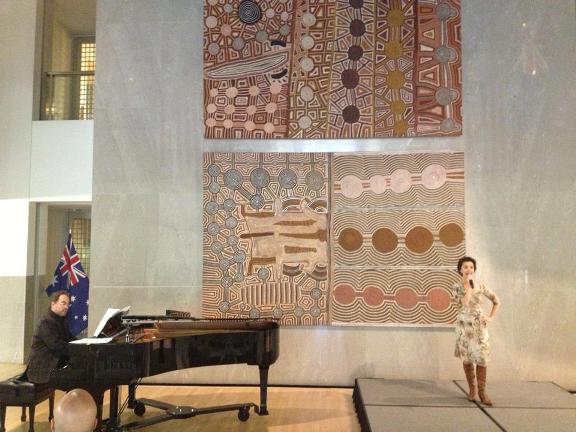 Soundcheck with Kellie Rode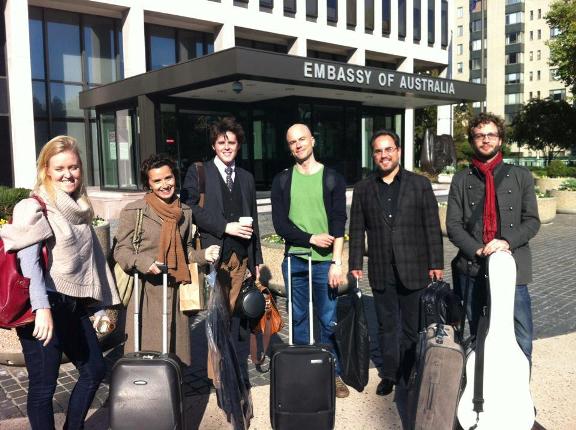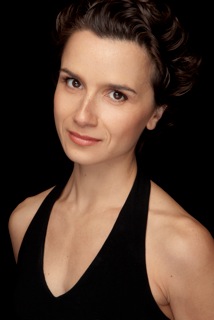 Kellie Rode is currently in New York workshopping a new musical by Australian composer Matthew Robinson. Ms Rode has performed leading roles throughout Australia and across globe since graduating from the Western Australian Academy of Performing Arts (WAAPA) - known for its most famous graduate, Hugh Jackman. From 2002 – 2005, Ms Rode performed the leading role of Sophie in the original Australian production of MAMMA MIA! She performed the role in Sydney, Perth, Adelaide, New Zealand, Singapore, Hong Kong and in the Brisbane and Melbourne return seasons. Ms Rode has performed in critically acclaimed productions of Virgins, by Dean Bryant and Matthew Frank; including in the New York Musical Theatre Festival's production; in Paul Keelan's Pratt and Helpmann Award winning musical, Sideshow Alley; and the title role Gary Ginivan's production of The Adventures of Peter Rabbit.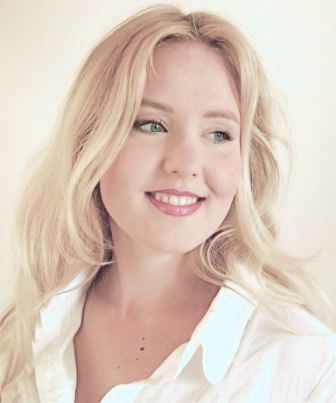 Simone Easthope is pursuing a Master of Music degree at The Juilliard School in New York. A graduate of the Sydney Conservatorium of Music, Ms Easthope's recent concert engagements as soprano soloist include with laVerdi in Milan in February 2012 led by Helmuth Rilling; Haydn's Nelson Mass, Carmina Burana with the percussion ensemble Synergy, Mendelssohn's Elijah, Mozart's Requiem, and Stabat Mater by Pergolesi. Other credits include Handel's Messiah, Mass in C by Beethoven, Handel's Chandos Anthems with Coro Innominato, Mozart's Mass in C Minor, and the Bachianas Brasileiras no. 5 by Villa-Lobos. Ms Easthope is the recipient of numerous scholarships and awards internationally, including the prestigious Lady Fairfax New York Scholarship in 2011.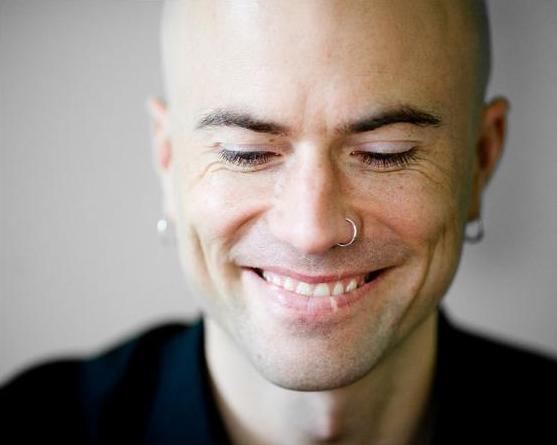 Ben Winkelman is an award-winning jazz pianist and composer from Melbourne, Australia. He is currently living in New York, where he is performing around the city and completing a master's degree at SUNY Purchase College. He is the pianist/organist for Bethel A.M.E. Church, Westbury. Since 2005 Mr Winkelman has released three critically acclaimed albums of his compositions with his trio on the Jazzhead label. Between 2006 and 2010 his trio toured Australia, Japan and New Caledonia and have appeared at many of the major national jazz and music festivals. Mr Winkelman's jazz compositions draw on a wide range of influences, including Afro-Cuban and Brazilian music, stride piano and early jazz and 20th century classical music.
Rupert Boyd is acclaimed as one of the most talented guitarists of his generation. He has performed throughout North America, Europe and Australia, and has been described by The Washington Post as "truly evocative", and by Classical Guitar Magazine as "a player who deserves to be heard." In addition to his recent Carnegie Hall debut sponsored by the D'Addario Music Foundation, Rupert Boyd has performed at the most prestigious concert halls in New York City, including the 92nd Street Y, Merkin Concert Hall, Bargemusic, the New York City Classical Guitar Society and the Cathedral of St. John the Divine. He has worked with a diversity of groups such as New York Festival of Song and Moving Theater Dance Company, and has given solo recitals for the Boston Guitar Society, the Marlow Guitar Series in Washington, DC and the Newport Music Festival in Rhode Island. Mr Boyd is the recipient of the Andrés Segovia Award from the Manhattan School of Music, a winner of the Lillian Fuchs Chamber Music Competition, and winner of the Eisenberg-Fried Concerto Competition.
The Australian Music Foundation North America, Inc. was recently formed in the United States to work in conjunction with the Australian and UK arms of the foundation to nurture the international careers of talented Australian musicians. The Australian Music Foundation North America's objectives are enhanced by its association, through International Director Heather de Haes, with Arts Global, Inc., a global foundation that provides performance and mentoring opportunities for emerging artists.
Photo ID required for admission | No parking at the Embassy | Metro (Red Line): Dupont Circle