Arts Global
Who We Are
Foundation Structure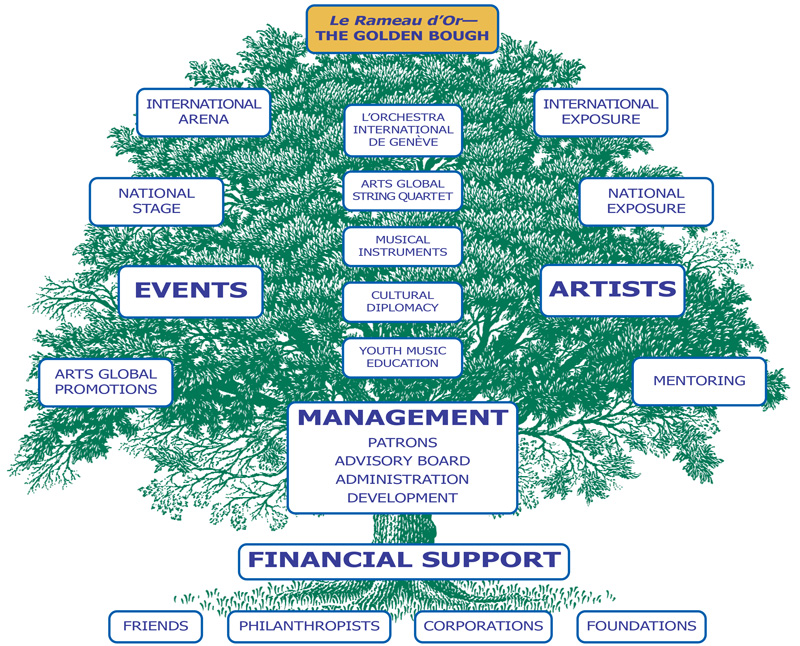 The structure of Arts Global can be summarised as a tree

The roots represent the financial resources provided by participating corporations, public donors, philanthropists and friends.
Its trunk represents the Foundation's management structure.
Radiating from the trunk are two branch systems: on the right, a representation of the orderly provision of exposure to artists; on the left, an indication of how the Foundation structures artistic presentations of the highest quality.
At the peak of the tree is Le Rameau d'Or—The Golden Bough. It is Arts Global's Club for its major supporters.
The world of Arts Global