Arts Global
Who We Are
Mission & Management
History and Mission
Arts Global was founded in 1999 by its President,
Heather de Haes, OAM
. Originally the Anglo-Suisse Artistic Foundation, in 2006 it became the Swiss Global Artistic Foundation and, on 22 June 2012, Arts Global. The Foundation holds 501(c)(3) charitable status in the United States, the United Kingdom and Switzerland, and has Friends' organisations in Russia, the Middle East and Asia.
Arts Global's mission is empowering emerging artists and advancing social change.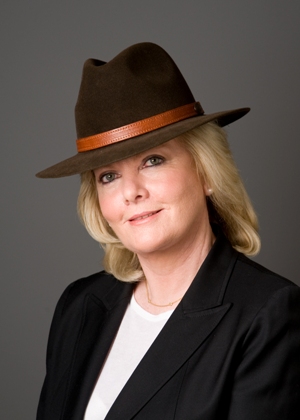 Heather de Haes
writes: "The core emphasis of Arts Global is classical music: our objectives are to support, foster and develop
Emerging Artists
of exceptional talent, offering them performance opportunities, career connections, professional guidance, artistic mentoring and international exposure. The Foundation selects these musicians through rigorous international auditions, judged by a prestigious, experienced panel of experts. In a recent development, we are now starting to work with emerging jazz, music theater and world music artists, primarily in New York City.
"To date, we have assisted over 80 artists from 20 countries. Our near-term goal is to expand these efforts, building on our strong track record and enlarging our impact.
"To achieve its goal, the Foundation organizes unforgettable musical
Events
in prestigious, culturally significant and unusual venues. We take the best opportunities to promote our musicians in a variety of forums, whether great symphonic concerts or intimate soirées, chamber music series or jazz performances, instrumental recitals or lyric shows.
"Our friends and supporters gain access to a worldwide circle of like-minded people and entities. Through this engagement, they are afforded resonant networking opportunities in the most attractive of settings. The benefits of an association with Arts Global can be seen at
Membership & Sponsorship
, including our Club for major donors,
Le Rameau d'Or—The Golden Bough
. Members are encouraged to make connections with Arts Global Emerging Artists, and to follow their development closely.
"As part of our broader community outreach, we actively seek out opportunities to support and advance social change through music and the arts.
"I am proud of the continuing development of our Foundation and of every member of our Arts Global family."
Arts Global also owns a fine Grancino cello from Milan, 1700 which it makes available to its artists.
The Foundation has recently broadened its areas of artistic support to include highly talented young orchestral players, mentored in partnership with
L'Orchestre International de Genève
("L'OIG"). Members of L'OIG, together with other Emerging Artists, also perform as the Arts Global Chamber Ensemble.
In addition to supporting exceptionally accomplished artists as they emerge into the music profession, Arts Global is committed to youth music education. It holds master classes and performance workshops for middle school and high school students in the greater New York area.
Founder and President

Consultants

Film and Creative Events

Collaborative Film Director

Corporate

Arts Global, Inc.

501(c)(3) Charity, USA


Arts Global Ltd

UK Charity No. 1085728


Arts Global (Switzerland)

Fondation d'intérêt public, Switzerland
Please refer to the side panel for links to details of our esteemed
Patrons, Advisory Board, Artistic Collaborations and Corporate Relationships.