Arts Global
Events
Jazz Festival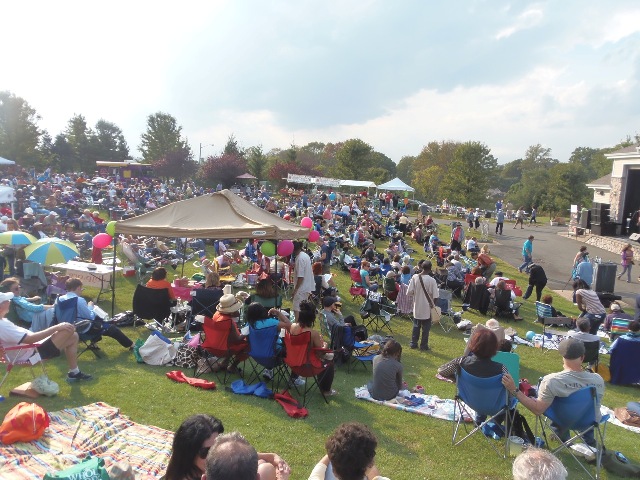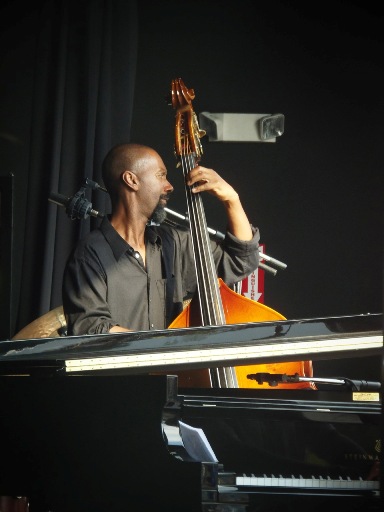 _______________________________________________________________________________________________________
OUTDOOR EVENT - bring a chair, blanket and a bottle of wine
Saturday, September 22 raindate Sept 23 sunday
West Orange New Jersey
Arts Global and the Oskar Schindler Performing Arts Center (OSPAC) announces that the 10th Annual Jazz Festival will take place Saturday, September 22th from 12:30pm to 9pm at the spectacular OSPAC Amphitheater at Crystal Lake, 4 Boland Drive, West Orange. This event is $10 for adults and $5 for seniors. Children are free. Admission is taken at the entrance. Rain date is Sunday September 23.
For the 10th consecutive year, the Oskar Schindler Performing Arts Center will present a weekend of world-class jazz entertainment emceed by WBGO's Gary Walker, in an open-air setting, complete with international food vendors, artisans and crafts, health spa center, and entertainment and activities for children. Saturday will also include "Paint the Music" led by Nitza Horner, teaching artist and freelance educator affiliated with the Metropolitan Museum of Art, where patrons will paint what they hear. This year the West Orange Arts Council joins us with an Art as In and Art Show where vendors can show and sell their work.
This year's stellar lineup includes:
Grammy award winner Nat Adderley, Jr. Quartet featuring Don Braden on Sax, Vince Ector on Drums and John Lee on Bass; Grammy nominee Roseanna Vitro Quintet featuring Mark Soskin, piano, Sara Caswell, Violin, Dean Johnson, bass, Tim Horner, drums. world-renowned pianist Bill Charlap and his trio; Kate Baker with World Music sounds with Kevin Burke, Rachel Z, Harvie S featuring Cafe, and others, World Renown Guitarist Vic Juris with Steve Wilson, Ed Howard and Anthony PInciotti, Dave Stryker and the North Jersey All Stars features Bill Hart, Bruce Williams, Steve Slagle, Chris Berger, Oscar Perez, The festival will also present The Arts Global Young Lions of Jazz and more.
Click here to read the artists' bios.
"OSPAC is considered New Jersey's premier outdoor theater, and we are proud of the great performances, like the Jazz Festival, that take place here," says Gary Walker of WBGO-FM. "I encourage everyone to come out to OSPAC and enjoy the beautiful surroundings at Crystal Lake and experience the season's signature event."
OSPAC 10th Annual Jazz Festival is sponsored by, Arts Global, Millennium Homes, WBGO-FM 88.3 and PNC Bank
Schedule of Events
Saturday September 22nd
12:30 pm Arts Global Young Lions including Marcus Miller on sax, Amanda Barise, Lilly Dukich and more
1:00 pm Great American Songbook with Holli Ross, Tessa Souter, Judi Silvano, Lynette Sheard, Phyllis Blanford, Jan Carden, Kristine Massari, Lula Valdivia, Kat Lee, John Dukich, Enrico Granafei and more
2:00 pm Bill Charlap
3:00 pm Nat Adderley Jr. with Don Braden on sax, Vince Ector on drums, Greg Jones on bass and special guest Bob DeVos
4:00 pm Kate Baker and Kevin Burke, with World Music Sounds including Rachel Z on piano Harvie S on bass, Café and other guests
5:00 pm Juris Quartet featuring Steve Wilson on sax, Ed Howard on bass, Anthony Pinciotti on drums
6:00 pm Dave Stryker and the North Jersey All Stars featuring Billy Hart, Oscar Perez, Steve Slagle, Bruce Williams and Chris Berger
7:00 pm Grammy nominee Roseanna Vitro Quintet featuring Mark Soskin on piano, Sara Caswell on Violin, Dean Johnson on bass and Tim Horner on drums
8:30 pm AFTER PARTY Trumpets Jazz Club and Restaurant featuring Enrico Granafei Quintet. Special Jazz Festival Discount for $5.00
Trumpets Jazz Club
6 Depot Square
Montclair NJ 07042
973-744-2600
For more information and directions: www.ospac.org